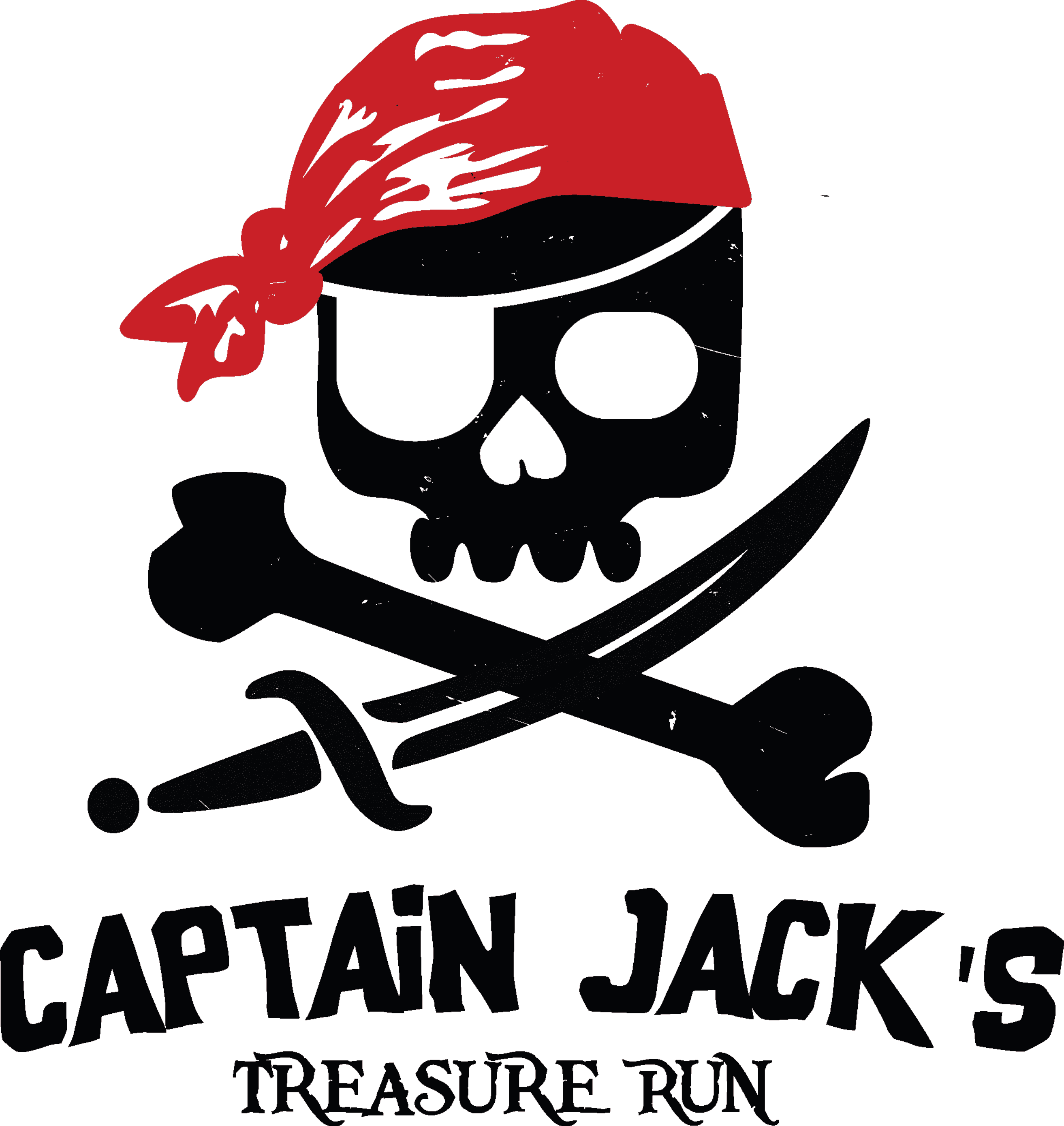 about Captain Jack's Treasure Run
Pre-game Halloween with your best pirate costume while running up a storm on your home turf! Captain Jack's Treasure Run has been bringing you oodles of swash-buckling running fun for 5 years in a row.  We've got three distances, 5K, 8K and 12K for you to choose from.  All participants will receive a finisher's medal, Captain Jack's race shirt, race bib, and a piece of treasure from the treasure chest!  Hint: it may be related to this crazy year we're all experiencing.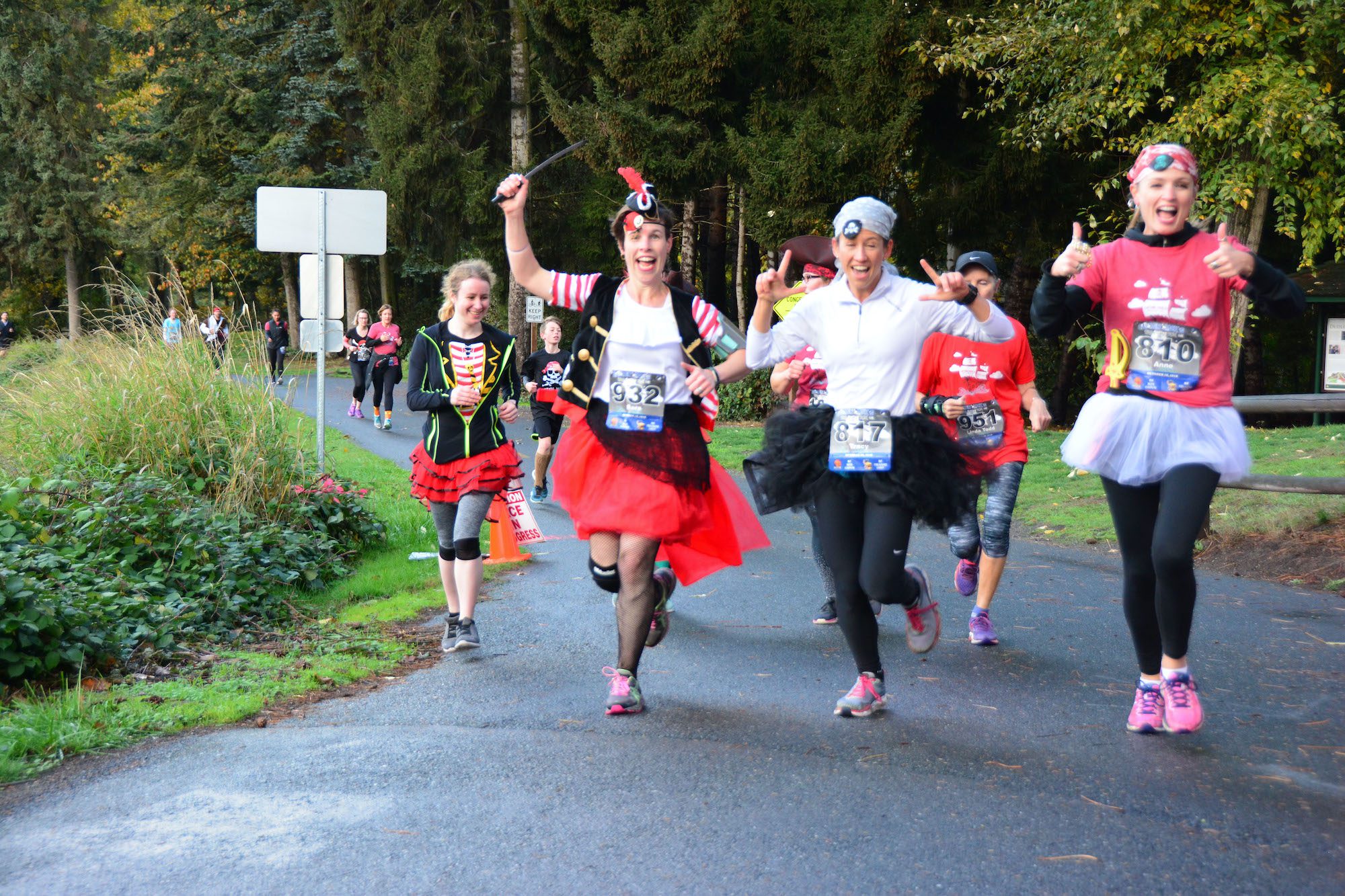 Important
Please note that all registrations are non-refundable. Be sure to review our race policies. 
Prices do not include processing fees. Online pre-registration closes the day before the race at 8:00pm.
If you're planning on doing multiple Orca Running races in a year, consider using our Bundle and Save!
proudly serving Nuun on course
All distances will run out and back on the beautiful Sammamish River Trail. Both the 8k and the 12k will run to the north and the 5k will run to the south.
PARKING
First off, don't forget to carpool!  There is a large parking garage located at 8711 160th Ave NE, Redmond, 98052.  There is no parking at Redmond City Hall or Library.  However there are plenty of other options for parking in downtown Redmond all within a 5-10 minute walk.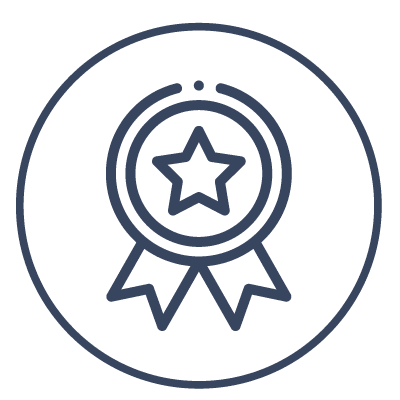 Awards
Plaques will be given to the top 3 overall men and women. In addition, we have awards for the top 3 overall men and women in each 5 year age group. Age groups start with 19&under, 20-24, 25-29, up to 80-84. 
charity
Each and every Orca Running race supports a charity. We will be donating a small portion of every entry fee to Children's Country Home.
schedule
Prior to Race Day: Please see Packet Pickup for more information
Race Day
9:45am – Kid's race starts
10:00am – 5k starts
10:10am – 8k and 12k starts
12:30pm – Course closed
Q: How can I confirm that I am signed up?
The best thing to check first is to look in your email inbox for your confirmation email.  You can also look up your registration here.
Q: How can I confirm what shirt size I ordered?
A: Your t-shirt size that you selected appears on your confirmation email.  If you did not receive your confirmation email, try checking your spam folder.
Q: I cannot participate! What are my options?
Q: I cannot participate, but I would still like to pick up my swag. Can I pick it up?
A: Yes. You can send a friend or family member to packet pickup to get your race packet & swag.
Q: Are walkers welcome?
A: As long as you walk…the plank!  ahahahaha.  Yes, walkers are totally welcome. We just ask that you start towards the rear of the group so that no over-eager runners trample you under foot.
Q: Are dogs/parrots welcome?
A: No, dogs are not allowed to participate in Captain Jack's Treasure Run. They are welcome at the start and finish line areas, however. Parrots welcome.
Q: Are strollers welcome?
A: Strollers are allowed. The parent/guardian who is going to push the stroller should, when registering for the race, indicate as such and agree to abide by our stroller policy (See Race Info page for Stroller Policy).
Q: What time does the course close?
A: The course closes at 12:30pm. 
Q: Will there be porta-potties at the start/finish? What about out on the course?
A: There will be porta-potties available at the start line and finish line area. There will be porta-potties out on the course at several areas. 
Q: When does online registration close?
A: Online registration will close at 8:00pm the day before the race.
Q: What/who does this race benefit?
Q: Can someone else pick up my packet?
A: Yes!  You do not need anything special to have someone else pick up your packet.  Just be sure to coordinate!
Q: Can I sign up in person at packet pickup or on race day?
A: If the race is not sold out, yes you can register in-person.  You can pay with cash (exact change only), check, or credit card.  

get updates about Captain Jack's Treasure Run