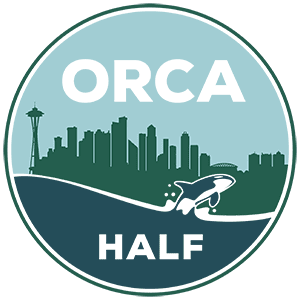 September 18 and 19, 2021
USATF Certified Half Marathon
Why should you run in the Orca Half?  Here are
 

six seven reasons:
Stupendous view of downtown Seattle, Blake Island, Vashon Island and Puget Sound!
It's pretty darned flat.
People love the race! Read our reviews on

 

RaceRaves.
It's part of the high-quality, locally-owned, runner-oriented family of

 

Orca Running events.
As with all Orca Running events, it benefits a local non-profit:

 

The Whale Trail
You might even see a pod of Orcas while running!
The race is

 

USATF Certified!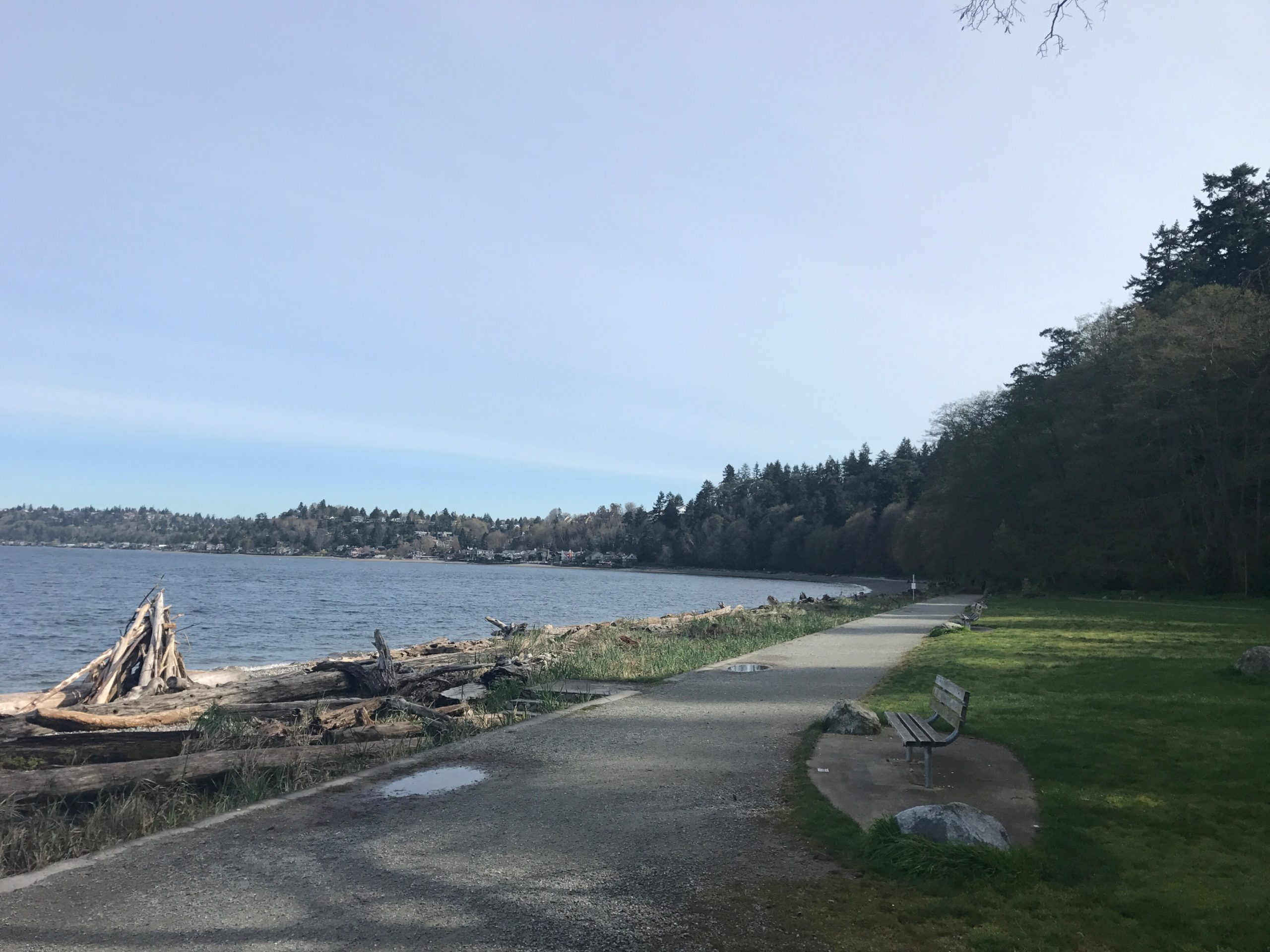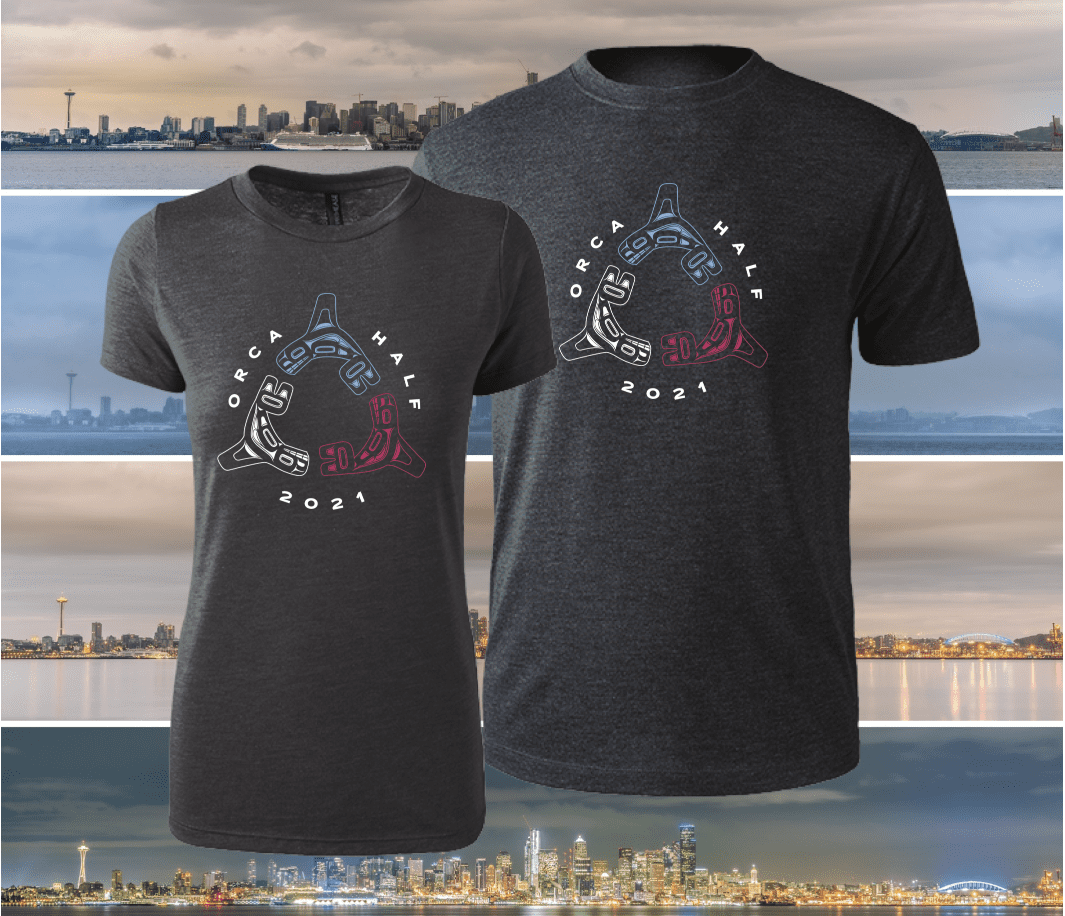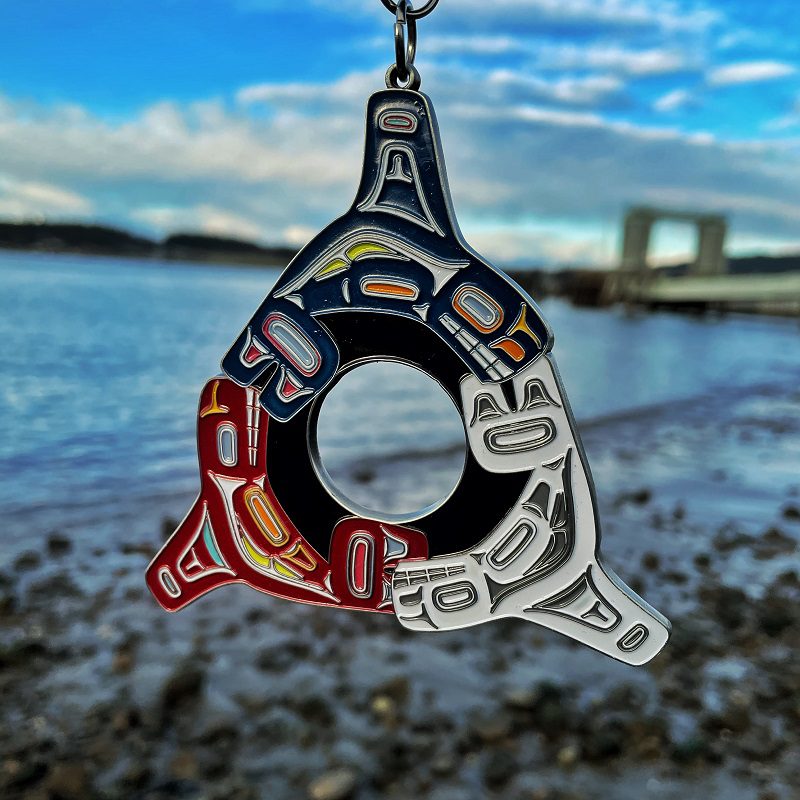 Wondering about sizing for the shirts? Click here. Shirts are "standard fit". 
The medal and shirt for the Orca Half are designed by Alison Bremner, a Tlingit artist born and raised in southeast Alaska.  Bremner is believed to be the first Tlingit woman to carve and raise a totem pole. She has studied under master artists David R. Boxley and David A. Boxley in Kingston, Washington. Painting, woodcarving, regalia and digital collage are a few of the mediums the artist employs. In addition to her contemporary art practice, Bremner is committed to the revitalization of the Tlingit language and creating works for traditional and ceremonial use.
You can view more of her work and learn more at her website: www.alisonobremner.com
Half Marathon
If not already sold out online registration will close on September 17th, 2021 at 11:59pm. Register by August 17th, 2021 to guarantee your shirt size.
February: $72
March –  April: $77
May – June: $82
July – August: $87
September: – $92
In person at packet pick-up or on race day: $100
Important
Please note that all registrations are non-refundable. Be sure to review our race policies. 
Prices do not include processing fees. Online pre-registration closes the day before the race at 8:00pm.
If you're planning on doing multiple Orca Running races in a year, consider using our Bundle and Save!
proudly serving Nuun on course
The race starts at Lincoln Park, which is located at: 8011 Fauntleroy Way SW, Seattle, WA 98136
The course finishes at Don Armeni Boat Launch, located at: 1222 Harbor Ave SW, Seattle, WA 98116
The water taxi that leaves downtown Seattle for the finish line is still TBD.  Plan on finding another method of transportation. You can see the rest of the schedule here.
Shuttles will take participants from the finish area to the start area before the race.  There will be no shuttles after the race.
The start line is about a 1/2 mile hike (mostly downhill) from the shuttle drop off zone down to the waterfront.
The course is point to point, with two small out and back sections in the beginning and a longer one towards the end.  Runners will be in the parking lane, sidewalks, and on the Alki Trail.  Roads will not be closed to traffic, but the parking lane will be clear of cars.  Please do not run in the road!
Orca Running is committed to reducing waste and protecting the environment.  As part of this commitment, we are making all events cupless. The tiny little cups that are used for an instant generate tremendous amounts of garbage. We recommend you purchase a handheld bottle, a hydration pack, or we can provide you with a small re-useable cup that folds easily into your waistband to use during the entire race and future races.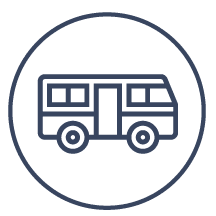 Shuttles
Shuttles will run at reduced capacity for 2021 and follow strict covid protocols. Check back for more info.
Shuttles ONLY run before the race. Participants will be shuttled from the finish line at the Don Armeni Boat Ramp to the start line at Lincoln Park.  Shuttles will leave every 10-15 minutes starting at 6:30am.
The shuttle from the finish line to the start line is approximately 15 minutes so please plan accordingly to arrive at the start on time.  There is also a 10-15 minute walk from the shuttle drop off zone down to the start line on the waterfront.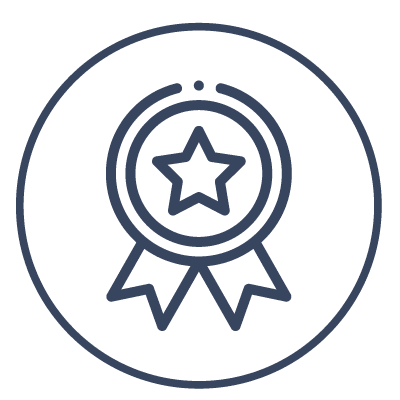 Awards
All awards will be mailed out for 2021!
Awards will be given to the top 3 overall men and women. In addition, we have awards for the top 3 overall men and women in each 10 year age group. 
PARKING
Carpool!  We really really encourage you to carpool.  This is Seattle, after all.  All participants must park near the finish line at the Don Armeni Boat Ramp as participants will be shuttled to the start.  There is no parking at the start line at Lincoln Park as the shuttles will only run before the race, not afterward.
There is plenty of on-street parking in and around Alki and West Seattle.  Remember that the later you arrive, the greater the chance that you will need to walk a little way to get to the start line. So plan ahead!
Lodging
We recommend staying at the Embassy Suites at Pioneer Square. 
Embassy Suites is conveniently located in downtown Seattle and is a 15 minute drive to the race finish line. To view a map of the hotel's location, please click here.
gear check
We offer a free gear check at the starting line! In an effort to reduce waste, we will not be providing drop bags, so PLEASE BRING YOUR OWN BAG. We will have identification tags for you to use. 
Each and every Orca Running race supports a charity. The Lake Sammamish Half benefits Cascade Leadership Challenge, a wonderful non-profit organization dedicated to providing outdoor adventure opportunities to youth ages 14-20. They serve underprivileged kids in our communities by organizing camping trips and other fun events so kids can enjoy the outdoors and learn leadership skills at the same time. Cascade Leadership Challenge is always looking for enthusiastic volunteers and if you're interested please contact them directly.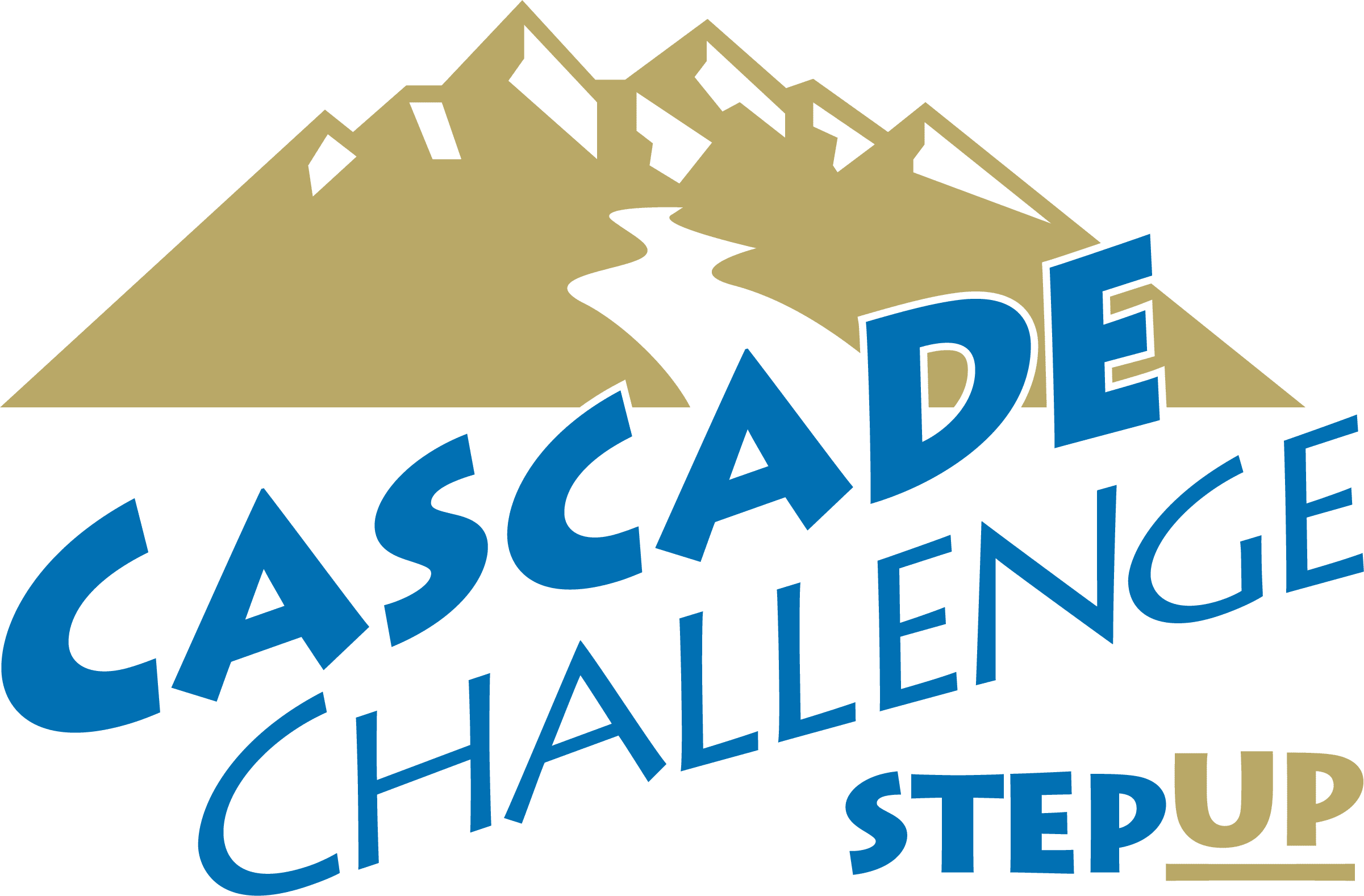 Please check back closer to the race as we will update with current covid guidelines.
Shuttles from the finish area to Lincoln Park (starting line area) will start at 6:30am and will run until 8:30am.
As of April 2021 we will start waves of 15 people or less, every 2 minutes. 
You will have a pre-assigned wave start time printed on your bib.
There will not be a typical mass start with announcements, all pre-race announcements will be in your pre-race email.
Wave 1: 7:30am
Wave 2: 7:32am
Wave 3: 7:34am
…
Course closes: 1:00pm.  Participants still out on the course after 1:00pm will not be removed from the course, but may continue with the understanding that the finish line area and aid stations will be removed at 1:00pm.
Q: How can I confirm that I am signed up?
The best thing to check first is to look in your email inbox for your confirmation email.  You can also look up your registration here.
Q: How can I confirm what shirt size I ordered?
A: Your t-shirt size that you selected appears on your confirmation email.  If you did not receive your confirmation email, try checking your spam folder.
Q: I cannot participate! What are my options?
Q: I cannot participate, but I would still like to pick up my swag. Can I pick it up?
A: Yes, you can pick it up at the race finish.
Q: Are dogs welcome?
A: No, dogs are not allowed to participate in the Orca Half. They are welcome at the start and finish line areas, however.
Q: Are strollers welcome?
A: The liability insurance for the race through USA Track and Field does not cover strollers, so please no strollers.  The course is also narrow in spots and does have a stretch of dirt/gravel as well.
Q: What time does the course close?
A: The course closes at 11:30am. 
Q: Will there be porta-potties at the start/finish? What about out on the course?
A: There will be porta-potties available at the start line and finish line area. There will be porta-potties out on the course at several areas. 
Q: When does online registration close?
A: Online registration will close at 8:00pm the day before the race.
Q: What/who does this race benefit?
A: The Orca Half is happy to announce that we are working with The Whale Trail, a West Seattle-based non-profit dedicated to inspiring appreciation and stewardship of whales and our marine environment.  A portion of every race entry will go to The Whale Trail.  Look for their booth and volunteers on race day!
Q: Can someone else pick up my packet?
A: Packets will most likely be mailed in 2021.
Q: Can I sign up in person at packet pickup or on race day?
Q: Is there gear check?
A: Yes! Free gear check is available at the Orca Half. In an effort to reduce waste, we will not be providing drop bags, so PLEASE BRING YOUR OWN BAG. We will have identification tags for you to use.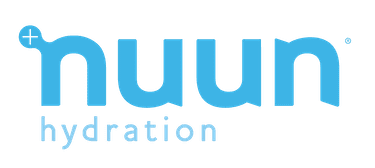 get updates about the Orca Half