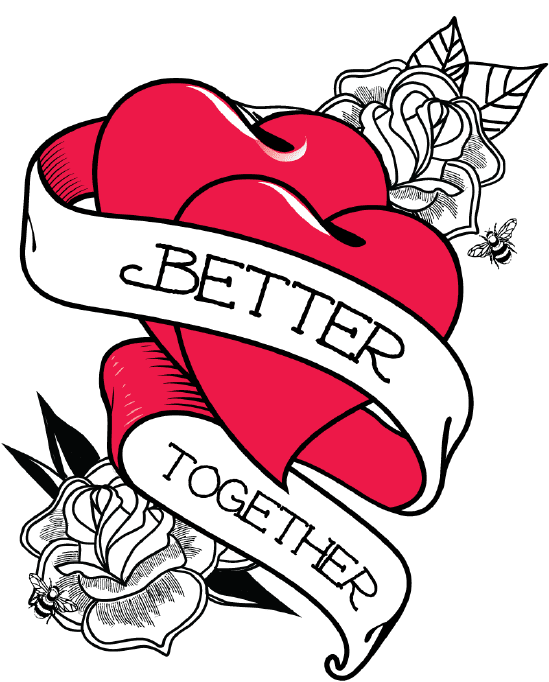 Better Together Virtual Run
February 11th–15th 2021
5K, 10K, Half, 1K Kids Run
Race Description
Like peanut butter and jelly, cookies and milk, wine and cheese, Netflix and your couch, we are better together! In lieu of My Better Half for 2021, we are bringing you the Better Together Virtual Run to bring people together, apart.
You can choose your distance from 5K, 10K, half marathon and your swag shipped straight to your doorstep! You will receive a bib, lightweight tri-blend hoodie, medal, notepad (for love notes!), buff, AND a sweet treat all to your doorstep!  We are also donating $2 per registration directly to Rebuilding Together Seattle.
Registration is $50, or $48 if you register 2+ people together.
Kid's (10 and under) 1K entry is $15 and they receive a medal, bib, and sweet treat!
You will run your distance anywhere at your convenience between Feb 11-15th and be able to input your results.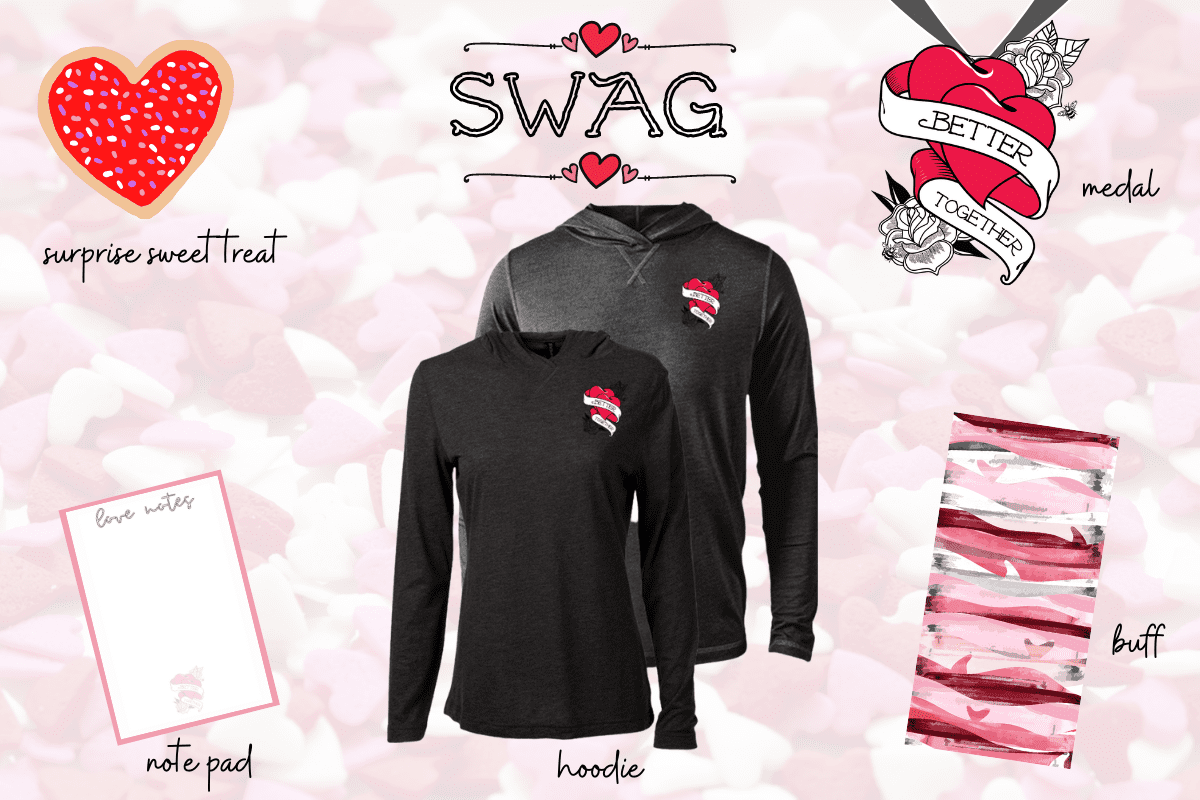 Frequently Asked Questions:
Q: What do sprinters eat before they race?
A: Nothing, they fast!
Q: What rock group has four men that don't sing?
A: Mount Rushmore
Q: What do you call a mac 'n' cheese that gets all up in your face?
A: Too close for comfort food!
Q: Why couldn't the bicycle stand up by itself?
A: It was two tired!
Q: How many apples grow on a tree?
A: All of them!
Q: When with my virtual packet ship?
A: Your packets will start to ship on February 4th via USPS.  We will send you an email when they do!
Q: Can I see a shirt sizing chart?
A: Absolutely, you can see it here.  It is the "standard fit".
Q: When does registration close?
A: Registration closes on February 1st, if it hasn't already sold out.